NEW GAMEPLAY TRAILER
23.11.2023
Unleash your inner demon in BEAST, a brutal, turn-based tactical RPG that's currently available in Early Access. Serving as False Prophet's debut title, BEAST aims to redefine the turn-based tactics genre by telling a gritty, grounded story with morally ambiguous characters.
With gridless, turn-based tactics gameplay at the forefront, players are able to strategize to take down their foes on the battlefield in the most visceral ways possible. But you don't need to venture forth alone. You'll have access to the warband consisting of loyal comrades, each with different skills and abilities. Will you work alongside them or consume them to enhance your Beast abilities?
This is an Early Access game and False Prophet is listening to its playerbase to ensure BEAST is the best game it can be.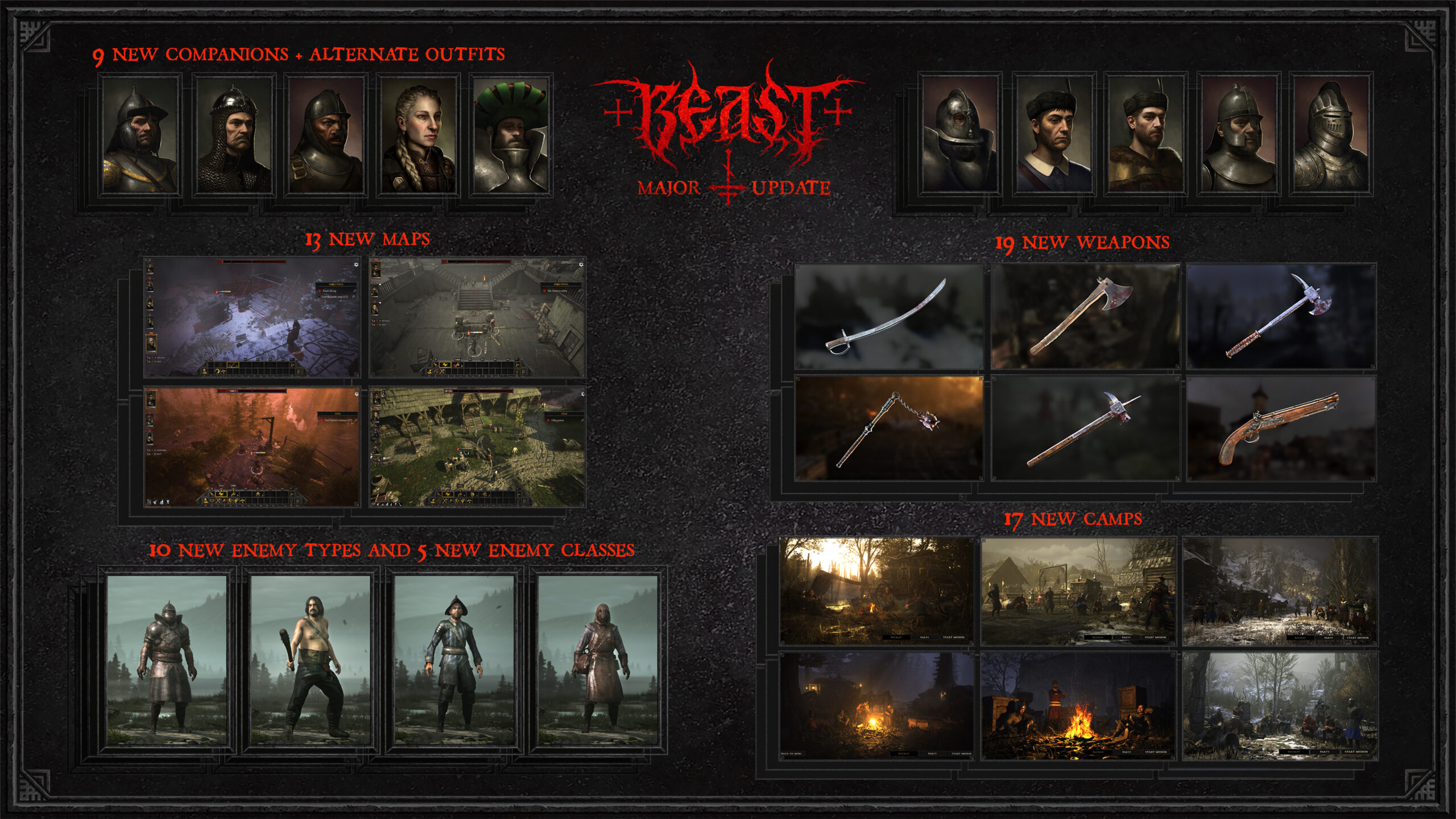 MAJOR UPDATE #1
23.11.2023
INSANITY OF THE DARK AGES
CLOSE THE GAP WITH RANGED WEAPONS
EXERCISE OR EXORCISE
YOUR BEAST
BEAST EARLY ACCESS IS OPENING OCTOBER 25th 2023!
We're very happy to announce that you will be able to play BEAST through Early Access from October 25th!
CONTENT CREATOR PROGRAM ANNOUNCED!
If you're not only a curious player but also a content creator, we're happy to tell you that we will be opening our Content Creator Program from that same day as well but you can already get in touch by visiting our Lurkit website.
PLAY BEAST HANDS ON DEMO DURING TOKYO GAME SHOW!
We are thrilled to share some electrifying news with all of you! Mark your calendars because "BEAST," is about to make its grand debut at the Tokyo Game Show 2023 where we will showcase the game for the first time.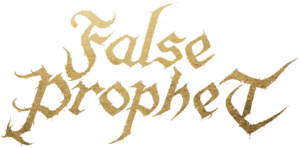 BEAST is a dynamic, brutal tactical turn-based game with RPG elements. Developed using Unreal Engine 5, the game transports players to the dark, plague and heresy-ridden medieval Carpathians. As the system propels you into a labyrinth of difficult moral decisions, command your squad in exhilarating, gridless, turn-based tactical battles to either advance or survive intense and visceral encounters. Exercise or exorcise your beast.
Established in 2019, False Prophet is a seasoned team of developers based in Warsaw, Poland. With industry experience contributing to renowned games such as Shadow Warrior 3, Sniper: Ghost Warrior Contracts, and The Medium, False Prophet aims to redefine the tactical RPG landscape with BEAST.
CONTACT US
emal: media@falseprophet.dev
False Prophet sp. z o.o., Plac Inwalidów 10, 01-552 Warsaw (Poland)
BEAST is a registered brand in the UE. All trademarks belong to their respective owners.
Copyright © 2023 False Prophet sp. z o.o.